Samar poverty studies, RCCSI focus for 2017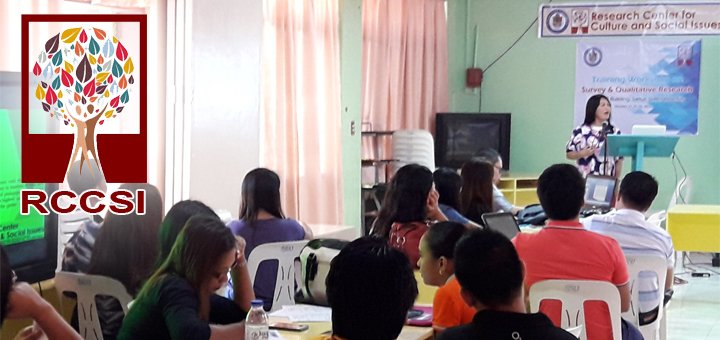 The Research Center for Culture and Social Issues (RCCSI) of the Samar State University puts emphasis on poverty studies to fully understand this issue in Samar Island.  It aims to discover profile and the causes of poverty in the third largest island in the Philippines and be able to recommend strategies to the government especially the Local Government Units (LGUs). For decades, the entire Samar Island have been consistently included in the poverty list. The need to conduct researches on poverty have become more pressing when in 2015, the government reported that Eastern Visayas has become the poorest region, with the three provinces of Samar Island as among the top 10 poorest in the country.
Headed by Dr. Sherrie Ann C. Labid, the RCCSI initiated a proposal-writing workshop and in-house-review of studies about poverty in Samar. The three-day activity commenced on October 21, 2016 where selected members of the RCCSI underwent brainstorming session to identify projects and studies under the program. On October 25 and 26, these proposals will be enhanced with the help from external experts on socio-cultural researches focusing more on the proper methodologies. According to the Director, she hopes to publish a research-based book on poverty in Samar which the local government units can use in identifying interventions to uplift conditions of Samar Island.
Dr. Cardoso and Dr. Orale, the President and the Vice President for Planning R&E respectively hopes to be able to source out funding from institutions to finance this great task. They said that they are going to tie-up with the National Poverty Commission, the UN and other possible funding institution to help RCCSInot only with financial support but technical support as well.
In November 2017, the Samar State University will lead in the conduct of a National Research Conference on Poverty with the same purpose, to understand poverty in the country and share strategies on how such prevailing social issue can be solved. It is also hoped that the book envisioned to be produced by RCCSI be launched during this conference. Details of the planned conference will be released before the year-end.