The university started another first towards its dream of achieving one of the SSU-College of Graduate Studies student outcomes, a graduate who is highly critical and innovative. Among the many...
The College of Graduate Studies (CGS) in coordination with the Office of Planning R&E is conducting the first Graduate and Post Graduate Student Research Competition to be held this Saturday,...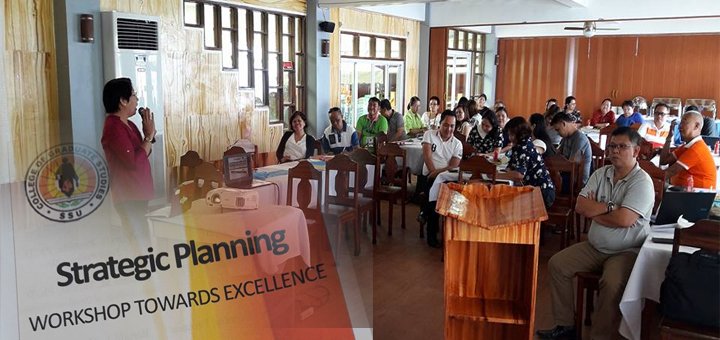 Internationalization of the College of Graduate Studies (CGS) surfaced during the strategic planning conducted on October 29, 2016, at Lucas Wharf in Catbalogan City. Dr. Rodrigo G. Estrada and the...