CESTI conducts 2016 Research In-House Review
The Center for Engineering, Science and Technology Innovation (CESTI) of the University conducted the 2016 Research Center University-wide Research In-House Review (IHR) for Research and Project Proposals for 2017 Institutional Funding on areas considered as priority thrust of the Research Center and the University.
IHR was pursuant to Commission on Higher Education (CHED) mandate towards research productivity of the Higher Educational Institution (HEI) and directed towards harnessing the potential of emerging technologies, expanding technology development and innovation for the industry, energy, transportation sectors and developing S&T interventions and solutions for climate change adaptation, mitigation and disaster risk reduction.
Dr. Ernesto J. Guades, Research Director of Northwest Samar State University, Dr. Emilio Cebu, Provincial Agriculturist and Ms. Vivian Moya, Licensing Innovation Technology Service Officer director acted as panel of evaluators to 25 research proposals.
A research proposal titled "Enhancement of Evasion System for Visually Impaired People" by Engr. Raven C. Tabiongan emerged as the best research proposal while the second best research proposal was titled "Development and Pilot Testing of Wireless-Off-Grid Power Control & Distribution System Using Artificial Neural Networks & Android Based Platform Devices" by Engr. Jan Floro S. Bautista. Both were from the College of Engineering.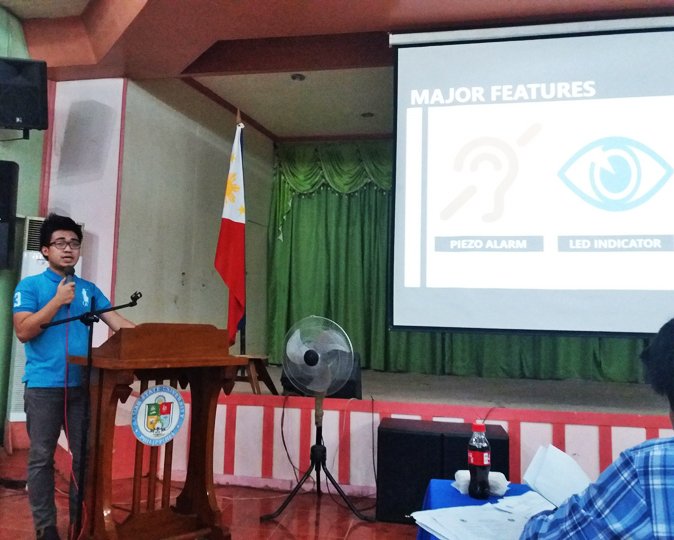 These 25 researches were evaluated during the review process. Research topics revolved along the following research topics (1) Food Innovation, (2) Embedded Systems, (3) Renewable Energy, (4) Civil & Environmental Management, (5) Process Mechanization and Indigenous Technology Enhancement.
Vision in place
CESTI believes this activity to serve as an avenue for SSU researchers seeking funding for their R&D initiatives.
The Researcher Center will continually conduct activities to push the boundaries of knowledge across a broad spectrum of technology programs the University offers to different colleges and campuses while transferring a continuous stream of cutting-edge technologies from the University to her direct clientele.
In the process, the center will streamline the engineering, science and technology and related researches of the University personnel for better management, implementation, monitoring and evaluation. In other words, the center will promote partnership among researchers in different disciplines/programs and between its community and industry as well.