CONHS papers wins research poster contest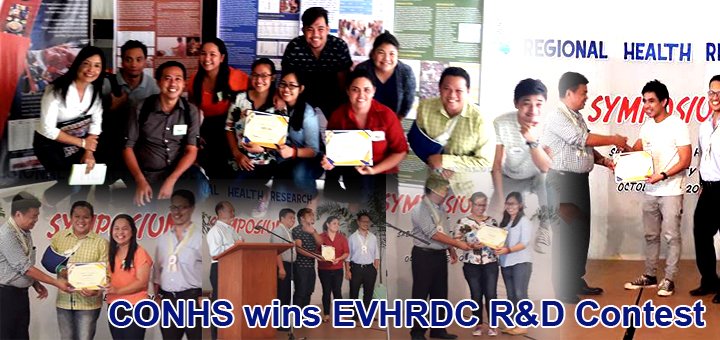 Four papers from the College of Nursing and Health and Sciences (CONHS) of SSU won during the 2016 Health Research Forum which was spearheaded by Eastern Visayas Health Research and Development Consortium (EVHRDC). The following are the winners;
Professional Category (Poster Contest)
First Place: Participatory Hygiene and Sanitation Transformation (PHAST) in a Remote and Isolated Community in Samar Province, Philippines – Dr. Joseph U. Almazan
Third Place: Prevalence of Malnourishment among pre-schooler in Catbalogan City, Philippines – Maricel M. Tizon and Juniel Tagarino
Student Research Category (Poster Contest)
Second Place: Disaster Preparedness of Philippine Nurses – Ledwin R. Lobrino and Mary Geronima Brenan
Third Place: Factors Affecting the Utilization of Maternal Health Services in Barangay Mercedes Catbalogan City – Rica Mae L. Dacallos, Marielle Faye G. Gaditano & Ailyn Rose M. Abawag.
In 2015, a technology project of Engr. Montano of the College of Engineering SSU won first place in the Oral Presentation category. This year, the winner was an evaluation of canteens of schools in Region 8 from Leyte Normal University, defeating 7 other papers including the technology project of SSU entitled Portable Medication Adherence Device of the College of Engineering. Winning poster for student category also come from LNU. The evaluators this year put emphasis on the impact of the study to the general public.